Categories
Offers of the month

Free shipping in Europe
Free shipping for orders from 250€

Worldwide shipping
Orders outside EU, shipping will be calculated according to delivery address.

Delivery at your door
Purchases will be delivered in 2-10 working days in Europe, 7-15 days outside Europe.

Delivery at your preferred store
Pick your order at your favourite shop.

Customer Service
Send us a mail in any language and we will answer in less than 24h. 

Secure online payment
You can pay directly online by using Credit Card, Paypal, Google, Apple pay or Bank Transfer.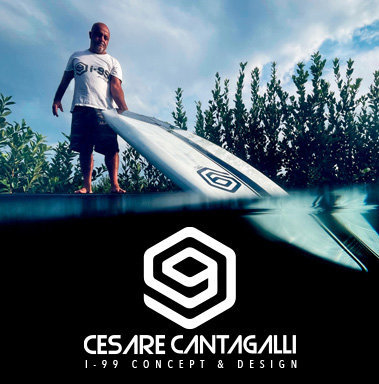 ITALY
I'm very proud to have represented ITALY throughout my career as being personally my most beautiful and fascinating country.
FLAVOR
Reflects the way I often shared my personality outside of the water by cooking Italian food around the world that captured the FLAVOR of our traditions.
DESIGN
Connected to every detail in true dedicated Italian DESIGN with the pure expression of beauty on how I'd like a board to look and perform.
All the three words match together in a perfect blend to our unique products represented in a wide-ranging vision and passion for the sport.
Cesare Cantagalli I-99